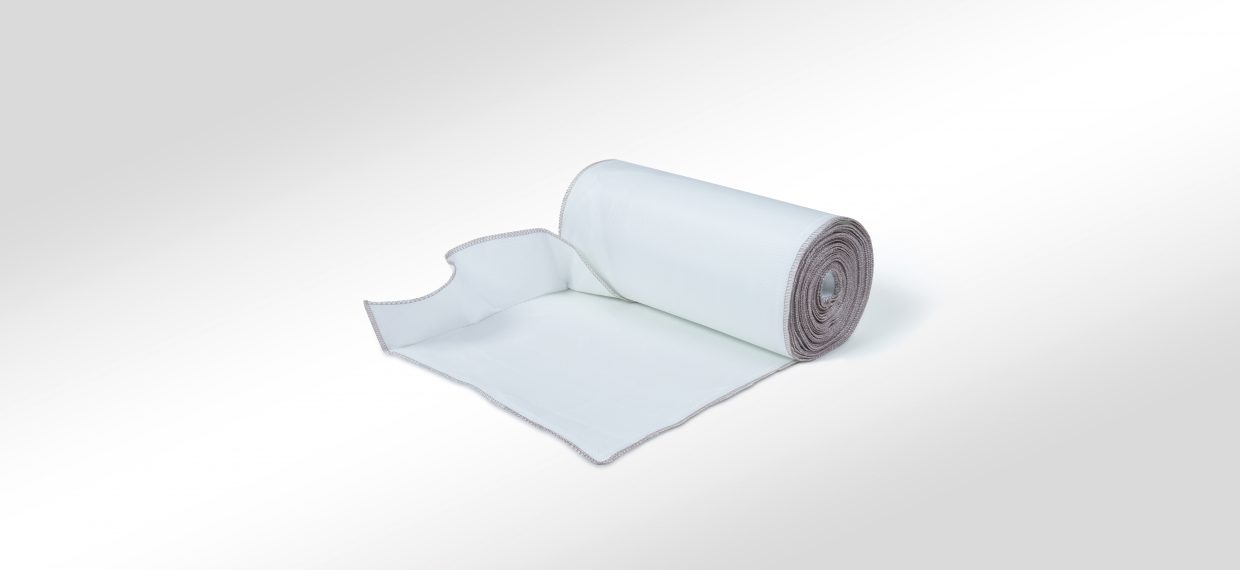 Overview
Firehalt CollarRoll is a fire resistant textile penetration management seal designed to be used with the full range of Firehalt barrier systems. It is both easy & quick to install.
Firehalt CollarRoll is pre-fabricated from Firehalt fabric and incorporates both the collar and cuff elements that are essential for correct installation.
Firehalt CollarRoll. When installed with the Firehalt HT Adhesive it will maintain the fire resistant of the
chosen Firehalt barrier for up to 120mins.
Firehalt Adhesive
Firehalt HT Adhesive is a proprietary silicate based refractory adhesive…
View Product
Firehalt Brush Seal
FireHalt Brushseal is a high temperature textile penetration management seal …
View Product
Want to know more?
If you're looking for further information, please get in touch – we'd be happy to discuss your project's requirements in detail.
Firehalt 'putting safety first'