Overview
FireHalt Brushseal is a high temperature textile penetration management seal designed to be used exclusively with the full range of Firehalt barrier systems.
FireHalt Brushseal, when correctly installed, will maintain the fire resistance of the chosen Firehalt barrier for up to 120mins .
Firehalt Brushseal is a "one size fits all" tape wrapping product that will suit most sizes and shapes of service penetrations with no wastage.
See our Stockists page to discover your nearest supplier.
Firehalt Adhesive
Firehalt HT Adhesive is a proprietary silicate based refractory adhesive…
View Product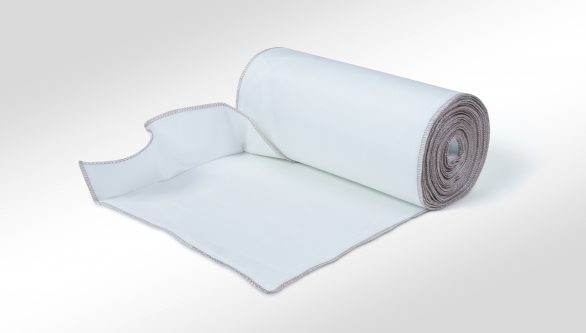 Firehalt CollarRoll
FireHalt CollarRoll is a fire resistant textile penetration management seal…
View Product
Want to know more?
If you're looking for further information, please get in touch – we'd be happy to discuss your project's requirements in detail.
Firehalt 'putting safety first'