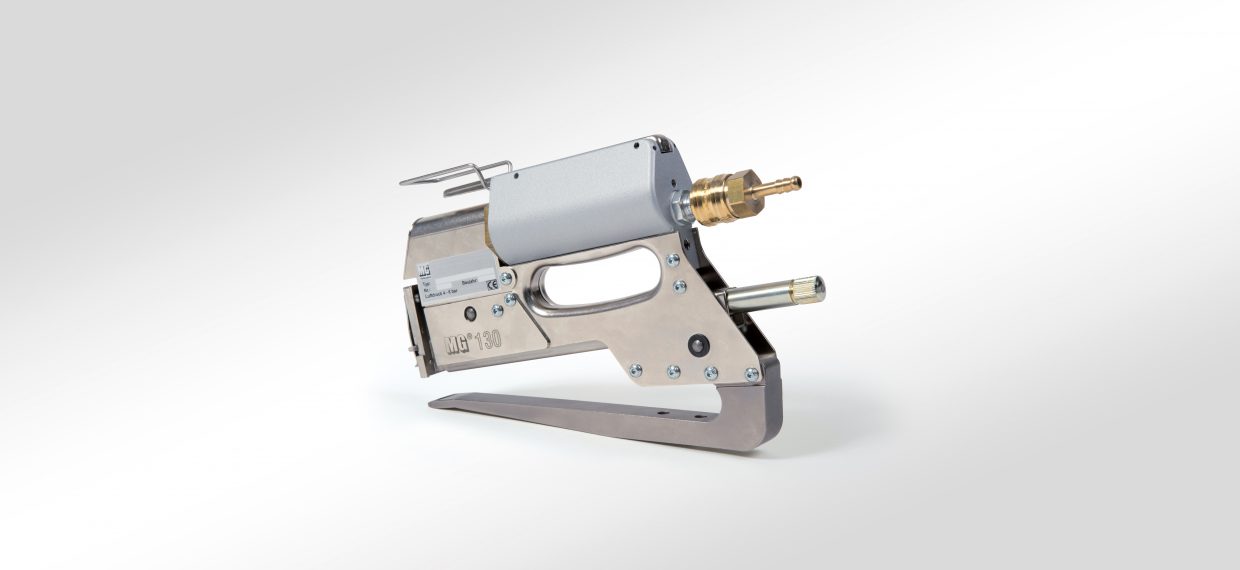 Overview
For larger installations we recommend the use of our Pneumatic Staple Gun.
The Firehalt Pneumatic Plier Staple Gun is neutrally weighted for easy handling and is operated by a simple trigger mechanism.
The standard magazine holds 100 10mm, 12mm or 16mm staples.
A separate model with a larger capacity magazine of 250 is also available.
The stapling mechanism must be frequently lubricated. Where possible an in-line oil feed should be installed.
Features
Powerful action
Uses larger staples easily to fix multiple layers
Reduces operator fatigue on larger installations
Reliable
Robust, industrial construction
Want to know more?
If you're looking for further information, please get in touch – we'd be happy to discuss your project's requirements in detail.
Firehalt 'putting safety first'