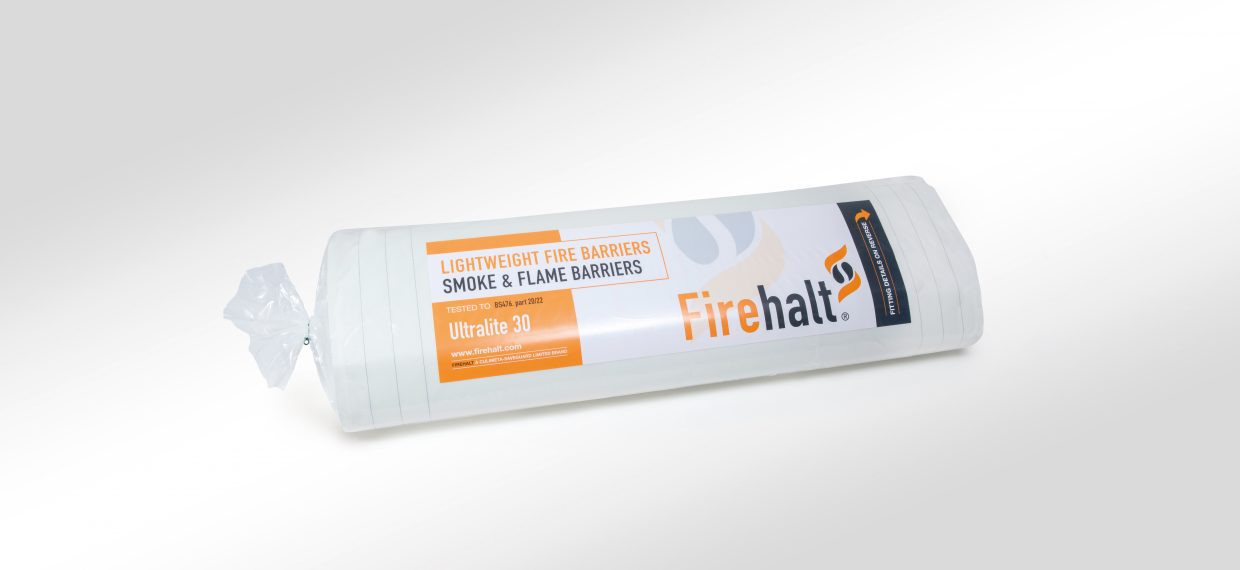 Overview
Firehalt Ultralite 30 is the first product in a new family of ultra-lightweight barriers, developed to offer the minimum 30mins fire resistance and 15 mins insulation required by UK building regulations for a fire rated cavity barrier.
The construction uses specially woven and treated glass fibre fabrics with a unique combination of reflective and insulation layers. The method of installation is simple and requires no specialist tools or fittings.
Both the product and installation details have full IFC certification to 30 mins integrity and 15 mins insulation to BS476 p22.

Details
FireHalt cavity fire barrier products are manufactured in the UK using a unique multi-layer construction. Our Ultralite 30 high performance fire barrier is easy to fit and comes with fully illustrated fitting instructions in every pack.
All FireHalt fire barriers are tested and product certified by widely recognised independent test houses and certification bodies.
See our Stockists page to find your nearest Firehalt supplier.
Features
Lightweight multi-layer design
Glass fabric coated with proprietary non toxic, high temperature finish
Easy to fit
Can be easily cut with knife or scissors
Fully Illustrated fitting instructions included in every pack
Independently tested and certified
Specifications
| | |
| --- | --- |
| Integrity | 30 minutes |
| Insulation | 15 minutes |
| Lightweight | 1334  g/m2 |
| Thickness | 6.5 mm |
| Length | 6.0m |
| Width | 1.3m |
| Area | 7.8m2 |
| Pack Weight | 10.04 kg approx. |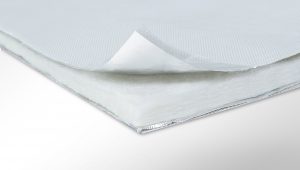 Want to know more?
If you're looking for further information, please get in touch – we'd be happy to discuss your project's requirements in detail.
Firehalt 'putting safety first'